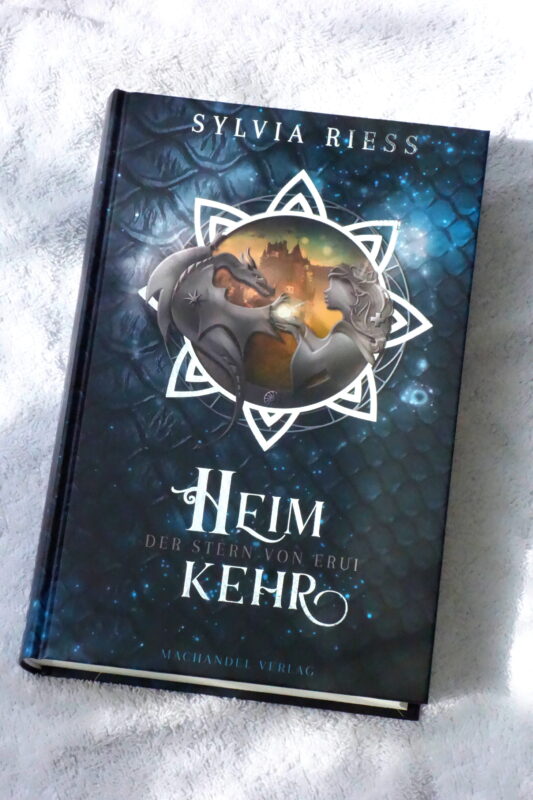 A new intricate piece of fantasy literature
"Song of a Falling Star" is the debut trilogy from the german newcomer author Sylvia Riess.
It depicts a magical world beautifuly flourishing yet at the same time cruel and unforgiving and tells the well known 'god vs evil' story in a completly new way, leading right into the human soul itself.
Jetzt bestellen!
Über dieses Buch
When a child dreamed the first of all human dreams, Gar'Erui the world beyond the veils came to life.
Human hopes and desires filled the newborn realm with all kinds of magnificent and cruel entities, resembling the best and the worst of mortal souls.
No one knows that better than Fenia. Raped and tortured she reappears in the human realm four years after she was supposedly killed by the boy she loved.
Where she has been, what has happened to her, remains a mystery to family, friends and the police, for not a single word slips her tongue.
Only Dave, father of one of her classmates, can draw a connection between her disappearance and his own story. He realises what must have happened beyond the veils since he left:
The magic world is doomed to fall to the all-devouring Shadow, unless the ancient spell is woven again and the redeeming Star of Erui is revealed.
The journey starts with the return.
Disclosure of Material Connection: Some of the links in the page above are "affiliate links." This means if you click on the link and purchase the item, I will receive an affiliate commission. I am disclosing this in accordance with the Federal Trade Commission's
16 CFR, Part 255
: "Guides Concerning the Use of Endorsements and Testimonials in Advertising."